Today, the 3-day "2020 China International Roofing and Building Waterproof Technology Exhibition" ended successfully. There were more than 260 exhibitors in this exhibition, and well-known brands from the United States, Canada, Germany, France, Japan, China and other countries and regions participated in the exhibition. The exhibits cover the entire industrial chain of the waterproof industry, providing visitors with efficient and convenient procurement. Platform. The exhibition realized the integration of offline and online, and tens of thousands of people gathered on the spot, which was very popular.
Exhibition hall: crowded
In the waterproof exhibition, in the company's exhibition hall, the unique Lesite style special booth construction and the strong Lesite cultural atmosphere will bring you not only high-quality products for a grand event, but also a visual impact Feast. An endless stream of audience walked into the Leicester booth. The product's perfect appearance, exquisite craftsmanship, high-end design and strong power have won unanimous praise from customers.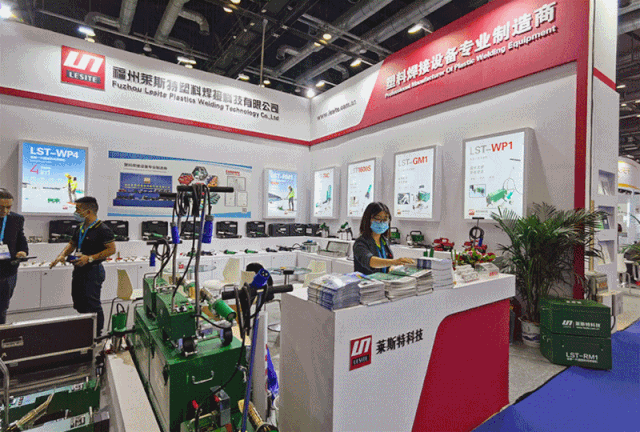 Exhibitors from home and abroad came to experience and visit. The neatly arranged air guns and pressure wheels, exquisite pieces and styles, have attracted the attention of many customers, and they have consulted and purchased. "WP4 and LST-RM1" are both praise and high praise.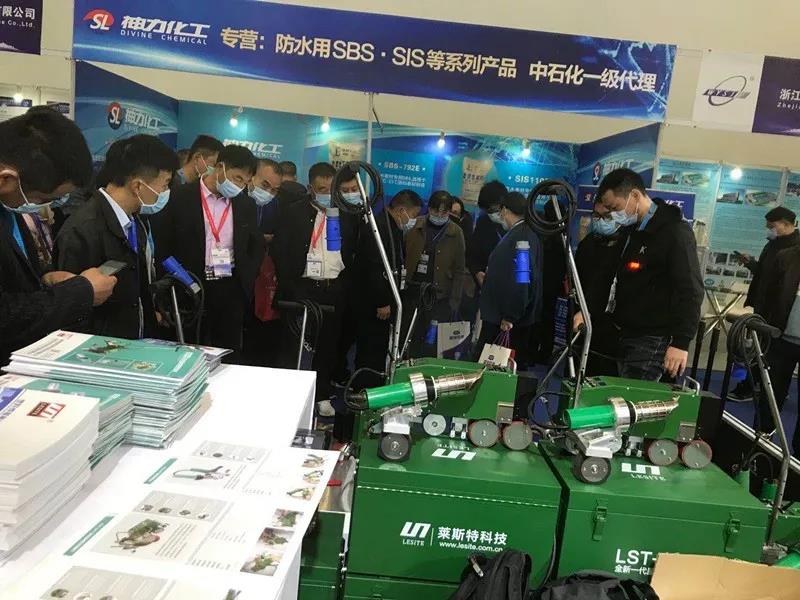 Advantages: everyone knows well
As a high-tech enterprise specializing in R&D, production and technical service consulting of plastic welding and industrial heating equipment. Internationalization, world brand positioning, and excellent product performance have become Le Site's business card, and it has also enabled more material manufacturers and distributors in the waterproof industry to actively cooperate with Le Site.
The live demonstration of Joyoung Waterproofing Company, which participated in this exhibition, used the new product LST-WP4 of Leicester Exhibition. The eager eyes, eager attention and sincere experience of everyone at the scene once again perfectly interpreted the beauty of Leicester's industrial equipment and demonstrated the strong prospect of Leicester's industry.
Step: Persevere
Walk steadily and shuttle continuously. The exhibition was fruitful. From every small detail at the beginning of the exhibition to the last moment of the exhibition, Lester's friends have dedicated their earnestness and enthusiasm to the best effect of this exhibition.
For three days, our friends walked back and forth in the exhibition hall, led exhibitors to visit, and provided them with detailed explanations and live demonstrations! Here, we also want to say to every colleague who organizes the exhibition: You have worked hard.
The future: writing together
Thanks to everyone who supported Leicester for coming to the booth. It is you who give us the motivation to develop, innovate and advance continuously. In the future, we will unswervingly manufacture high-quality products and serve the industry with heart.
Lester welcomes customers who are interested in plastic welding and industrial heating equipment to visit at any time. In the future, we invite you to write together! There is a confidant in the sea who is very close to the world, looking forward to seeing us again in the coming year
---
Release time: Jan-07-2021